NAME: Mr. Cole Smith
SECURITY CLEARANCE: Level-2
RACE: Caucasian
AGE: ██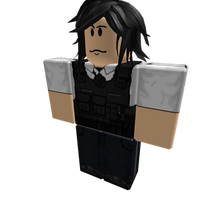 INTELLIGENCE QUOTIENT: 115
OCCUPATION(S): Security Lieutenant, ████████ ████
LOCATION(S): Site-67
PREVIOUS LOCATION(S): Site-102, Site-05
STATUS: Deceased
______________________________________________________________________________________________
Mr. Smith's history and profile are being re-written be command staff. The estimated finish date is ██/█/████
HISTORY: [REDACTED]
PROFILE: [REDACTED]
______________________________________________________________________________________________
NOTES: Mr. Smith's allergy to █████ has worsened since discovery on ██/█/████. Due to this, Mr. Smith has been removed from Site-05 and placed at Site-102.
Cole Smith's body has been moved to the ██████████ Graveyard in █████, ██████████. His family has been informed he passed away due to his worsening █████ allergy.
Ad blocker interference detected!
Wikia is a free-to-use site that makes money from advertising. We have a modified experience for viewers using ad blockers

Wikia is not accessible if you've made further modifications. Remove the custom ad blocker rule(s) and the page will load as expected.